Children's Dance Theatre Presents
Elfwyn's Saga
Inspired by Viking lore, Elfwyn's Saga presents an enthralling tale of magic, greed, and heroism. During the early settlement of Iceland, a girl named Elfwyn is born blind after a curse is placed on her family. Guided and protected by the mysterious Hidden Folk, she learns to rely on other senses to perceive the world around her. When a rival Viking clan uses a treacherous magic crystal to sow the seeds of discord among her family, Elfwyn's gift of clear perception is all that stands between her community and its self-annihilation. An imaginative musical score and hundreds of dazzling costumes help the young dancers of the Children's Dance Theatre bring this spectacular story to the stage. The show lasts about an hour.
Friday, September 22
7:00 pm
Weber State University Browning Center
1901 University Cir, Ogden, UT
Tickets Coming Soon
Student Matinees: 10:00 am and 12:30 pm
If you have a school group that would like to attend a Children's Dance Theatre student matinee for free, please contact Tatiana Mixco at tatiana.mixco@utah.edu.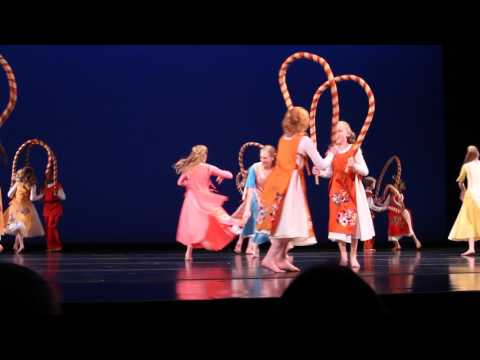 Rent and buy Children's Dance Theatre performances from previous years.